Inventory & Order Management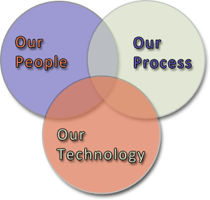 We know that our clients have different levels of need and our Inventory / Order Management System can meet those needs, keep your programs fulfillment process streamlined and cost efficient. We call our system "flexible technology" because, well... it is! Whether large amounts of daily orders or just starting out, our system can be what it needs to be. Add our technology, the strength of our people and time proven checks and balances and we create a formula of success for your programs with TFC.
Our Internet-based system allows full access to view your inventory, place orders, and create reports - all in 24/7 real-time from any computer with an Internet connection. Let TFC's system help you manage your business accurately and efficiently. Or integrate your current website with our system and take advantage of our ability to take and process credit cards and track inventory, while providing your customers an experience that will keep them coming back. Have an on-site staff or outside sales force that needs to enter or track orders? We can do that too - all with fully customizable entry screens that allow your employees to have as many or as few options as desired.
Simply log in and you'll have every step of the fulfillment process at your finger tips. Once logged in you will be able to:
Enter Orders and Track orders directly from the system
View Inventory
Create Additional Users
Create a multitude of reports based on preselected variables
Customize reports based on your specific needs
This fully customizable system can fit any sized client - from 5 SKUs to 5,000. Our system can help you and your staff stay informed. All types of e-mail alerts can be set to help manage your business, including low level inventory alerts and rush shipment warnings. Fully customizable e-mail notifications can be sent for orders received and/or orders sent, including tracking numbers and order details.
Other Features:
Restrict inventory access by login user name
Customized kitting pulling from multiple inventories
Track version dates within SKUs
Import orders from other systems via an Excel, CSV, text file or other formats
Export all types of information to Excel, text, or PDF files
Track serial numbers for high value items